BBSU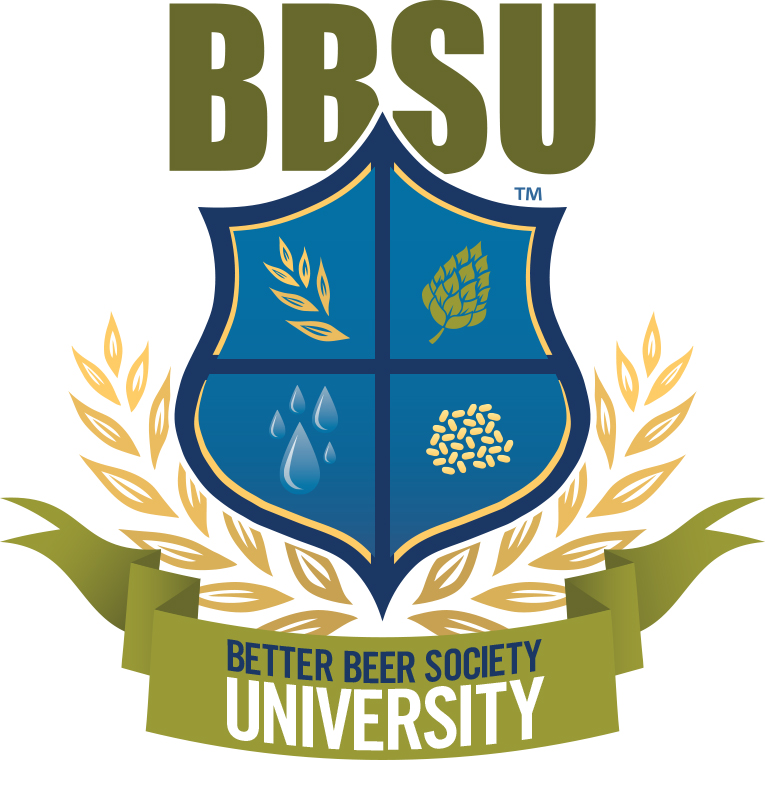 Welcome to the next chapter of the Better Beer Society University! 
As the Minnesota beer industry continues to evolve, so should the consumer.
The Better Beer Society is proud to introduce our new programs aimed at further educating consumers from all experience levels about beer and the industry that drives it.
Our Better Beer Society University (BBSU) programs consist of a 101 orientation, 200 level advanced course, as well as a new professional track for individuals considering a career in the hospitality, food and beverage industries.
Beer 101 is our Program Orientation course aimed at educating students on the fundamentals of beer, as well as the industry that creates and supports it. This 9 week course offers students a well-rounded base knowledge and deep appreciation for beer as we deconstruct its elements, the brewing process, beer history, geography, while further developing students palates through tasting (weekly curated flights) and building common beer vernacular.
Our 200 level advanced course offers an in-depth look at specific topics designed for the advanced beer enthusiast, homebrewer, or beer professional. These are intensive 3 week courses. Students enrolling in 200 levels should have an advanced base knowledge of beer and/or have taken our 101 course prior to enrolling.
In addition, we are currently developing a new BBS Professional track offering two very distinctive certifications, our Beer Cuisine Certification Program  and Beer Professional Certification Program are designed for the career minded individual, equipping them with the expertise needed for seeking a professional career in the hospitality, food and beverage industries. More info on these two programs coming very soon.
Faculty:
Dean: Robin Shellman
Professors: Sean Z. Paxton, Michael Agnew, Sean Cooke, Shaun Kopp, Frank Roy
Administration: Rachel Gall, Kit Koniar
Courses are taught by Certified Cicerone's® and with extensive industry and teaching backgrounds.
Sponsors
Sponsor info coming soon.
Video